Cet annonce n'offre aucun service sexuel, alors n'en demandez pas.
Namasté Team - Tantric & Erotic massage
Prix:
Description
📞 +46 79 039 77 87 📞 call between 9am - 10pm. Last booking possible at 11pm 🕚

🥇 Dear clients,
We were first who started beautiful mission with Tantra & Nuru massages in your wonderful city many years ago and we are so grateful for your loving support ❤️ We would like to thank you ❤️

🏆 We always trying to bring you something new and unknown. You can always expect something spicy and intoxicating! The time with us became addictive and you will be obsessed 😍

🤩 So… what we have now?
We are sooo thrilled to welcome new member of our team - genuine Patricia! It's really big pleasure for all of us! She is intelligent, sexy and confident! Dangerous combination! On the other hand she is sensitive, heartfelt and your future reward.
She came to enrich your body, heart, soul and mind with endless, shining and sensual energy! True is that she is super popular in Norway and in Czech Republic. She has practice more than 7 years! She has vast knowledge how to soothe you and at the same time turn you on with her pampering touch. Her hands are soft, warm and affectionate. She is wizard and her magic is to fulfill your deepest desires and wishes 🪄

🤩 And a BIG SURPRISE❗️
We have an amazing news for you! Our sweetheart Lily is finally back! Many of you know her from previous years. She became extremely famous in whole Goteborg! Her secret power? She is sooooo sweet! Always she has stunning smile all over her face and it's really hard to don't fall in love with her ❤️ Her energy is so beautiful, sexy and charging! You will be crazy for her! She will do everything to make you satisfied! You can be 1000 % sure!


…Who is waiting for you?
**********************
😍 Sweetheart Lily 😍
**********************
• 17/1/2022 - 27/1/2022
• blond Lolita ❤️

…Who next is waiting for you?
**********************
😍 Passionate Patricia 😍
**********************
• 15/1/2022 - 23/1/2022
• brown hair
• new member of our famous team ❤️


*********************
💲💰PRICELIST💰💲
*********************
•Prices are fixed

❤️❤️ NURU MASSAGE ❤️❤️
⏳ 60 min - 2000 Sek
⏳ 90 min - 2500 Sek
⏳ 120 min - 3000 Sek
Longer treatments are possible: Every 30 minutes costs 750 Sek

❤️❤️ TANTRA MASSAGE ❤️❤️
⏳60 min – 1500 Sek
⏳90 min – 1800 Sek
⏳120 min – 2100 Sek
-Longer treatments are possible: Every 30 minutes costs 500 Sek

********************************
🔥EXTRA SERVICES - each 250 Sek 🔥
********************************
✅Body to body.................400 Sek > 2️⃣5️⃣0️⃣
✅Feel the woman.............500 Sek > 2️⃣5️⃣0️⃣
✅Feet paradise ...............400 Sek > 2️⃣5️⃣0️⃣
✅Big draw.......................500 Sek > 2️⃣5️⃣0️⃣
✅Twice lingam massage... 400 Sek > 2️⃣5️⃣0️⃣
✅Shower together - SPA...400 Sek > 2️⃣5️⃣0️⃣
✅Prostata massage..........400 Sek > 2️⃣5️⃣0️⃣

****************************
📞CONTACT 📞 +46 79 039 77 87
****************************
🔸Call between 9am - 10pm
🔸Last booking possible at 11pm 🕚
🔸We have Whatsapp, Viber and Signal
🔸We don't accept hidden numbers.
🔸In case you have any questions, do not hesitate to ask. The therapist will make all the settings perfectly clear together with you before beginning of each such session.

*********************
⏱️ OPEN HOURS ⏱️
*********************
🔸 Every day Monday-Sunday 10-23.
🔸 Sooner and latest session are possible, if you order it in advance.

********************
**Usefull advice**
********************
🔸 We accept only cash (SEK, EUR)

***********
** Rules**
***********
❌Providing Tantric massage is not providing sexual service. It is not possible to pay extra for these services.
✅ We provide ONLY Tantric and erotic massages. Our services are legal.

*********
***PS:***
*********
🔸 Alcohol consumption is not recommended before or during the session, and if you will come DRUNK to our studio, you will BE NOT ACCEPTED for treatment. Thank you for understanding.

🔸 The session includes shower (before and after massage), talk and massage. Before massage in the interview with you we will choose the best way to get the most out of your expectation ❤️


With love,
your Team Namasté 💖
Contact
Accepte sms: Oui
Accepte les messages WhatsApp: Non
Réponse du numéros secrets: Non
Dire: J'ai trouvé votre annonce sur RealEscort
Je parle:
English: Moyen
---
S'il vous plaît dites-moi que vous avez trouvé mon annonce sur la www.realescort.se
Avertissement général!
NE JAMAIS ENVOYER D'ARGENT À L'AVANCE si vous réservez un service d'escorte!
Ces publicités sont pour la plupart et probablement SCAM. Ils demandent généralement une vérification en tant que nouveau client
en envoyant une somme d'argent par Paysafecard, des coupons, Google play card, PayPal etc.
Ceci est un avertissement général que nous donnons à tous les visiteurs, il ne s'agit pas de cette annonce spécifique que vous visitez.
Mes collègues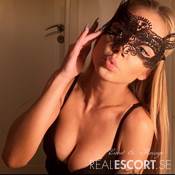 Göteborg
19. - 27. Janvier
Voir l'annonce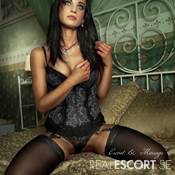 Göteborg
19. - 21. Janvier
Voir l'annonce
Services
Icône d'avertissement rouge signifie que le service a des instructions spéciales, cliquez pour en savoir plus.
Calendrier
Janvier 2022
Semaine 4
Semaine 5
Février 2022
Semaine 6